You Betta WERQ – Fitness Fashion – Winter 2014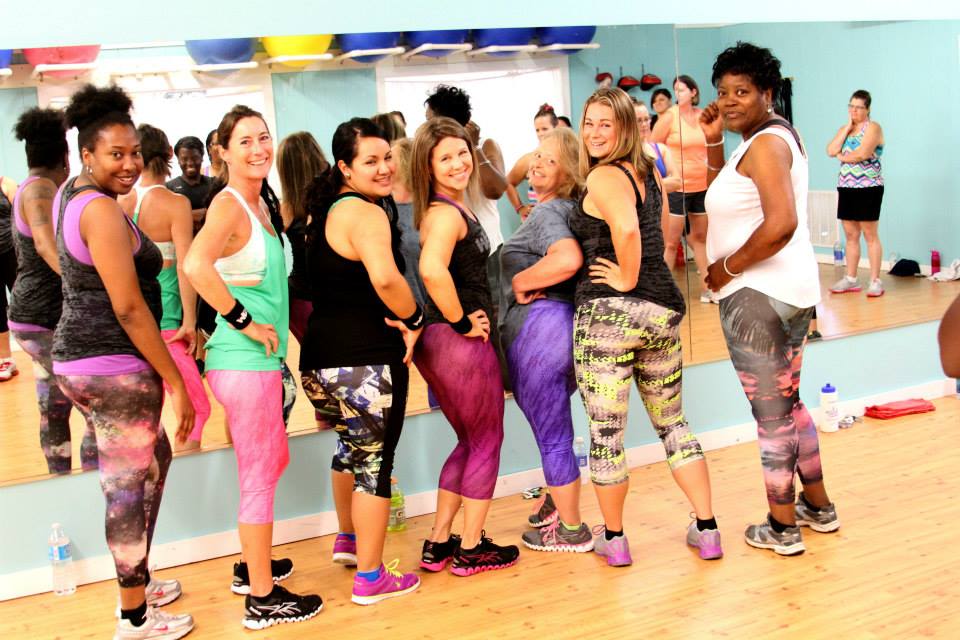 *Pictured – SC WERQ Instructors/WERQaholics and Crazy Pants
You Betta WERQ – Fitness Fashion – Winter 2014
Hello WERQaholics!  My name is Jill (pictured Right) and I'm a guest fashion blogger for WERQ Fitness.  I'm also a professional wardrobe consultant, personal stylist, personal shopper and the lead fashion blogger at Hot Pink Style.
WERQ asked me to write about the hottest, fiercest trends in dance fitness and for Winter 2014 and I'm back to tell you, crazy pants are here to stay!
Horray!
The crazy pants trend I shared a few months back has blown up and been embraced by a ton of different brands. Pants and leggings are showing up in graphic prints and bold colors. Try pairing your favorite crazy pants with slouchy tops just like the tees we used to cut up ourselves for an old-school look (remember that trend?).
This winter don't shy away from color or print when it comes to your workout attire.  Embrace it!  Show off the rockin' body you've WERQed hard to earn!  Click on the items below and shop a few of my favorite new looks – all Hot Pink Style approved!
Jill can be reached at jillstyle55@gmail.com or find her on Facebook at Hot Pink Style.