You Betta WERQ – Fitness Fashion: NEON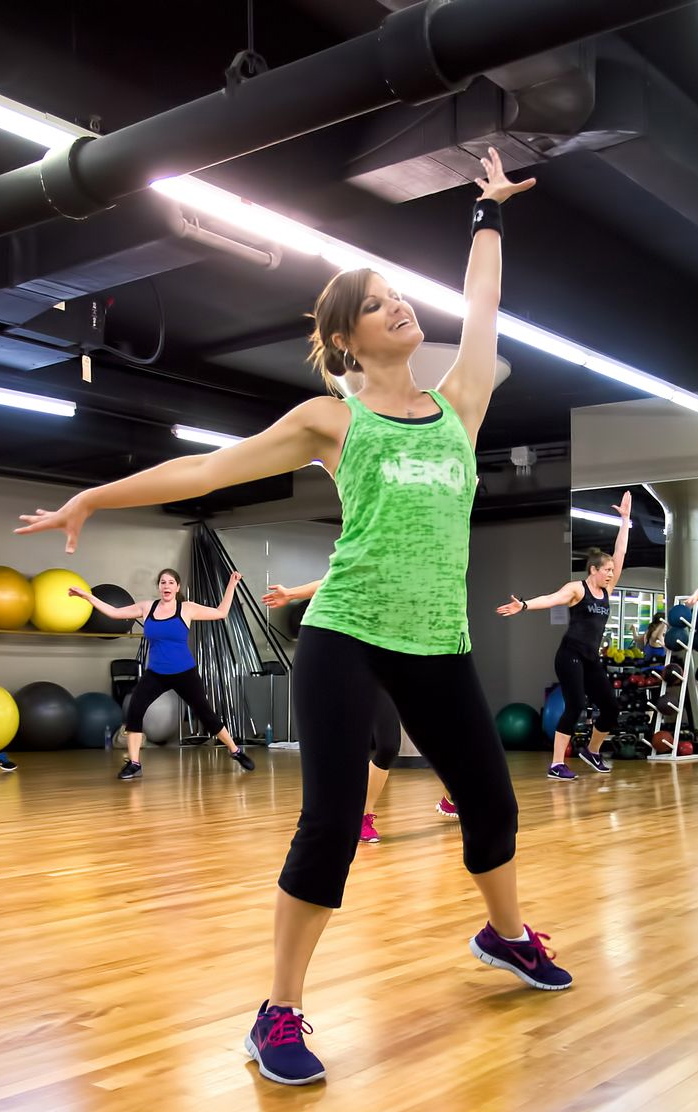 *Pictured – Chicagoland WERQ Instructor Sara Barrick WERQing the Neon Green Burnout Tank – $25.
You Betta WERQ – Fitness Fashion:  NEON!
Hello WERQaholics!  My name is Jill (pictured Right) and I'm a guest fashion blogger for WERQ Fitness.  I'm also a professional wardrobe consultant, personal stylist, personal shopper and the lead fashion blogger at Hot Pink Style.
WERQ asked me to write about the hottest, fiercest trends in dance fitness and for Summer 2013, that means we must talk about NEON!  Everyone, pay attention, NEON IS BACK!  Even though this trend may be a blast from the past, trust me, it looks a lot better now than we remember it looking back in the 80s.
I'm sure you've noticed the intense hues popping up in gyms and on the streets.  Neon is everywhere – but do you have the guts to try it?  Are you afraid of looking like an 80s fashion 'don't'?  Don't be!  It's actually easier and prettier than you may think, not to mention it brings out your summer tan!  Summer bonus!
You can get in on this neon trend on a Target budget or a LuLuLemon Budget.  Take a look below:
C9 by Champion Women's Layered Tank – Yellow – $22.99
Champion Women's Sports Bra in Neon Purple – $18.99
LuLuLemon Cool Racerback Tank – $42.00
Victoria's Secret Graphic Tank – $33.00
Forever 21 Colorblocked Run Leggings – $22.80
Forever 21 Space Dye Skinny Workout Capri – $11.80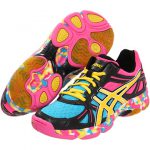 Even shoes are rocking the Neon!  Rainbow Gel-Flashpoint by Asics – $89.95
Wondering how to incorporate the NEON trend in your work or casual wear?  Check out two of my personal recent neon outfits here and here.
Now don't you feel ready to go out and confidently rock some neon?  I know I do!
Jill can be reached at jillstyle55@gmail.com or find her on Facebook at 
Hot Pink Style
.
Check out Jill's other posts on the WERQ Fitness Blog – Spring 2013 – CRAZY PANTS!