You Betta WERQ – Fitness Fashion: Blending Trends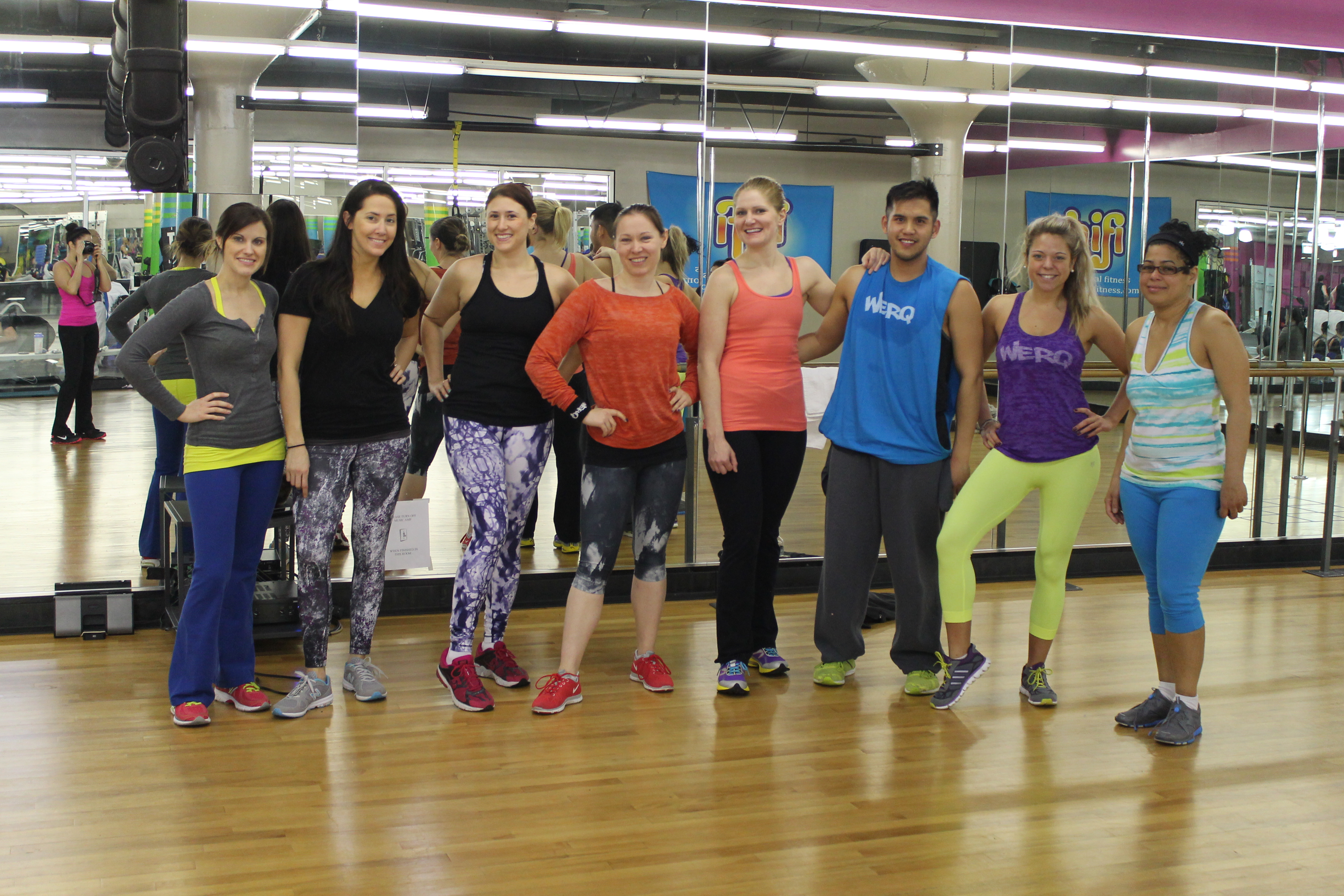 Do you love fashion as much as you love WERQ?  Me too.
My name is Jill (pictured 3rd from left above) and I'm a guest blogger for WERQ Fitness.  I'm also a professional wardrobe consultant, personal stylist, personal shopper and the lead fashion blogger at Hot Pink Style.
WERQ asked me to write about the hottest, fiercest trends in dance fitness and for Spring 2013, that means we must talk about CRAZY PANTS – crazy patterns and crazy colors!
Printed pants are HOT HOT HOT both in the gym and on the street. This trend is huge in the fashion world right now and it has transitioned in a serious way over to the fitness world.
I took some pics at my favorite WERQ class here in Chicago. The ladies over at HiFi Personal Fitness totally proved my point for me with their serious colors and prints. They were rocking the trend for sure.
You will certainly notice this trend all over the pages of fashion magazines and maybe in your everyday life too. It is most popularly seen lately in florals and polka-dots. You don't have to spend an arm and a leg for this trend. It's available from a Walmart budget to a Nordstrom budget!
If you are in the market to get your "crazy-pants" on in your favorite fitness venue, try out some of these amazing options:
Nike:  Pro Printed Women's Training Capris

Nike:  Relay Print Women's Capris

LuLuLemon:  Color-Blocked Wunder Under Pants  (My Personal Favorite!)
Nike:  Legend Print Tight 2.0 Women's Training Capris (pictured right on WERQ Master Trainer Haley Stone and above on WERQ Master Trainer Julie Steffen).
Jill can be reached at jillstyle55@gmail.com or find her on Facebook at Hot Pink Style.