WERQ Instructor Training Shakes Things up in Georgia and Illinois!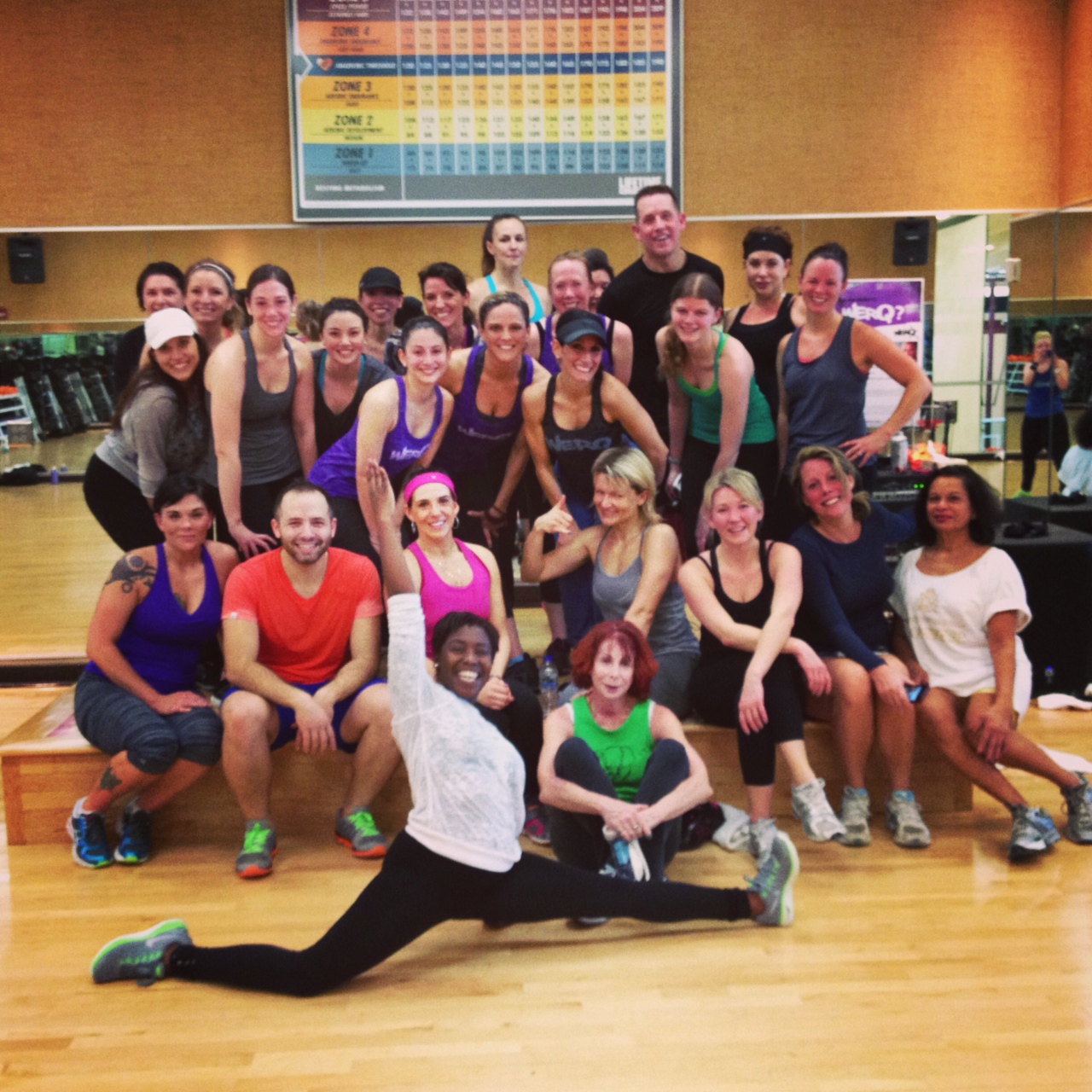 Last Weekend WERQ Master Trainers WERQed with new instructors in Georgia and Illinois.
WERQ Master Trainer, Haley Stone, lead a packed WERQ Master Class and WERQ Instructor Training at Lifetime Fitness on January 26, 2013. WERQ had it's official launch at Lifetime Fitness Old Orchard in 2012, so WERQaholics were ready to WERQ it when Haley arrived for the Master Class. Missy Vacala, WERQ Instructor at Lifetime Fitness, taught alongside Haley for 60 minutes of high-octane,  non-stop, calorie-crushing cardio dance. The members of Lifetime left it all on the dance floor. After wringing out their clothes, trainees gathered back in the studio for the WERQ Instructor Training portion of the day. Trainees included, Mark Rees, Group Fitness Director at Lifetime Fitness Old Orchard and B-Fit Milwaukee Studio Owner, Angelina D'Amico along with others from Wisconsin, Illinois, and Ohio.
Meanwhile, WERQ Master Trainer, Julie Steffen, landed in Atlanta, Georgia on Saturday evening, January 26, 2013. She woke up on Sunday, January 27 and headed to Envision Health Studio in Woodstock, GA ready to WERQ.  And WERQ she did! The master class was amazing. Full of energy.  Studio Co-Owner Laura Mikszan did an amazing job of promoting the event which pulled in 40+. Participants smiled while they WERQed up a sweat and blasted away thousands of calories together.
Training followed and the first batch of Georgia WERQ Instructors have arrived!  Here at WERQ HQ we are very excited to see where this new group of WERQaholics takes the format. Training also included 2 instructors who made the drive from South Carolina to learn to teach the WERQ format!
For more information about classes at Envision with Laura visit www.envisionhealthstudio.com.