WERQ Fitness Partners with Tiesta Tea for afterWERQ Events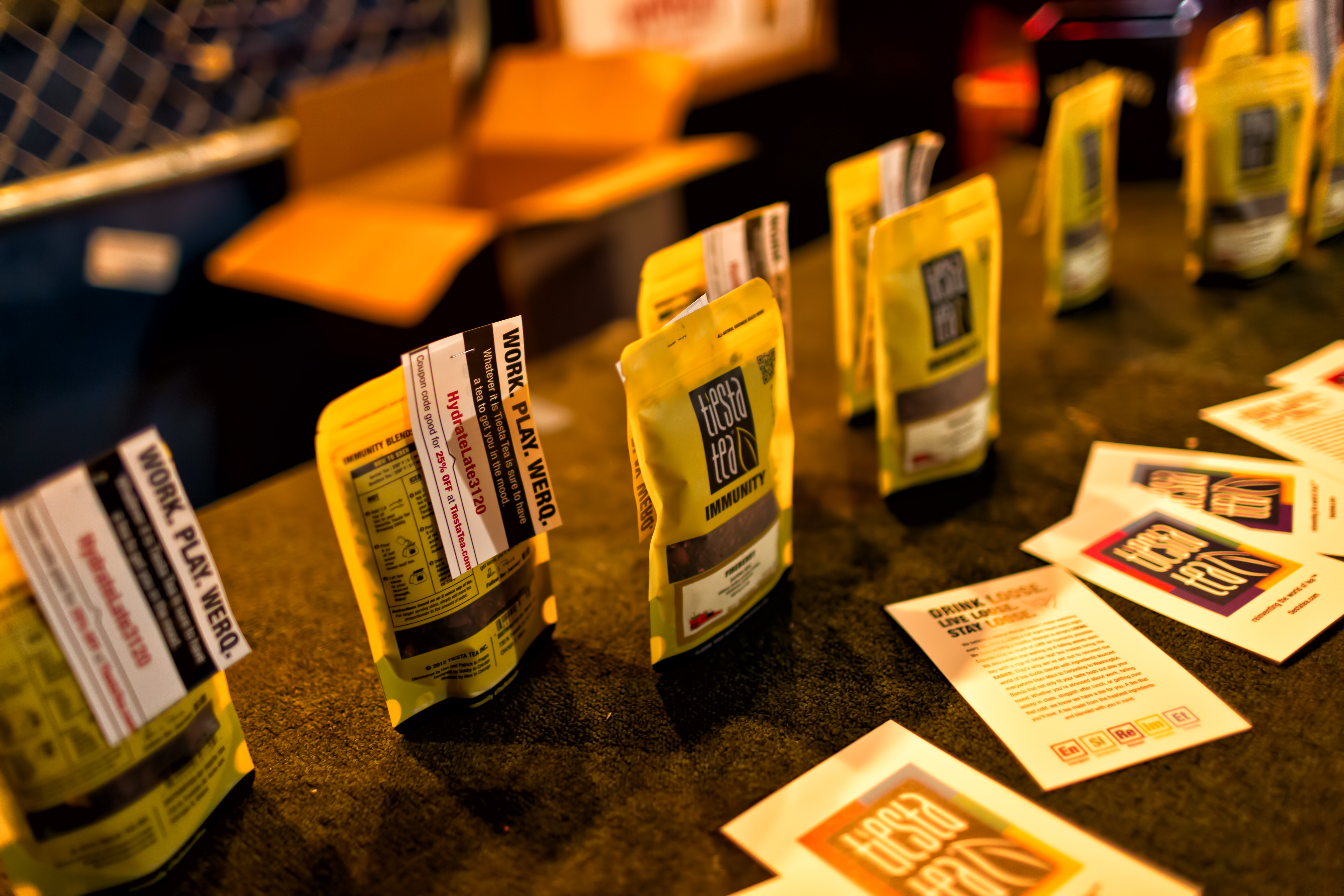 WERQ Fitness is happy to announce a new partnership with Chicago based Tiesta Tea for the afterWERQ events series. The partnership will kick off on Friday, July 12th at HOMEbar in Arlington Heights, IL and feature a Tiesta Tea speciality cocktail along with free handouts and giveaways.
"Joining forces with Tiesta Tea is an outstanding way for us to continue to enhance the WERQ Fitness experience and add to the energy that powers afterWERQ events," said Haley Stone, Co-Founder, WERQ Fitness. "Tiesta and WERQ Fitness share similar beliefs when it comes to wellness. When this opportunity to work with Tiesta presented itself, we couldn't pass it up. We have no doubt that the WERQaholics who attend afterWERQ regularly will enjoy the perks of pairing with Tiesta Tea."
As part of this new partnership, WERQ Fitness and Tiesta Tea will continue to develop their relationship over the upcoming months.
"We've been intrigued by the afterWERQ events for the last couple of months," said Bobby Moynihan, Marketing Director, Tiesta Tea Company. "We're extremely excited to be teaming up with another Chicago based company that shares our core beliefs. The afterWERQ events are truly something you need to experience to understand. By introducing our brand to all the loyal WERQaholics we hope to further the idea that living healthy doesn't mean sacrificing fun."
Advance tickets for afterWERQ at HOMEbar on Friday, July 12th are available for $20 at: http://werqfitness.com/registration/2013/07/afterwerq-at-homebar/
About WERQ Fitness
WERQ® is the fiercely fun dance fitness class based on pop, rock, and hip hop music. Founded by Chicago-area Fitness Professionals Haley Stone and Julie Steffen, WERQ quickly grew from a creative two-person fitness project into one of the hottest workouts in the United States (SELF Magazine, April 2012) and one of IDEA Fitness Journal's "hottest dance-fitness trends of 2013" (May 2013). WERQ Fitness was founded on solid fitness principles, a commitment to fitness education, a devotion to making dance accessible to everyone, and developing WERQ as the most cutting edge dance fitness class in gyms nationwide.
                                                                                                       About afterWERQ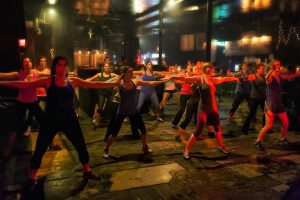 A unique blend of fitness and fun, afterWERQ™ brings the energy of WERQ® Dance Fitness to a nightclub setting. afterWERQ™ is an exhilarating  and social dance fitness experience complete with concert lighting, a rockin' dance floor, low-cal cocktails, and bumping stereo system!
About Tiesta Tea
Tiesta Tea is reinventing the world of tea, through the use of quality, simplicity and innovation. Tiesta Tea makes it simple to add a cup of loose tea to your daily routine, by offering around 40 unique flavors categorized under 5 core functions: Energizer, Slenderizer, Relaxer, Immunity and Eternity. Whether you're tired, stressed, bloated, sick or just feeling old, Tiesta Tea is sure to have a blend that will make you and your taste buds happy. You can learn more about Tiesta Tea at www.TiestaTea.com.