Teacher Feature – WERQrep Natalie McClure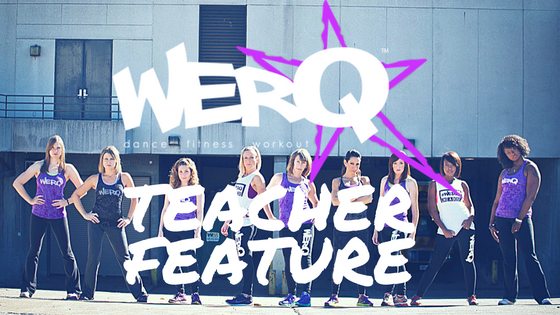 We are thrilled to announce our newest WERQrep. Natalie McClure has been WERQing hard to grow WERQ in her area. Ladies and gentlemen, please welcome Natalie to the blog.
Name: Natalie McClure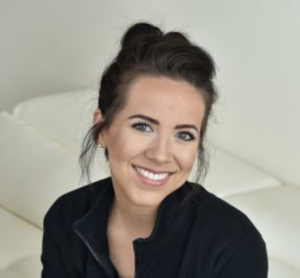 City, state, and facilities where you WERQ: South Bend/Notre Dame/Granger, IN – Teach at TSB Fitness Studio, University of Notre Dame, and Saint Mary's College.
How long have you been a WERQ Instructor/What inspired you to become certified? I was certified in April 2017 and started teaching in July that year. A close friend who lives in Chicago took me to my first WERQ class taught by Haley in 2012. I was instantly obsessed and I remember telling my friend "I wish I could take this class every day." I was only able WERQ when I would go visit her for a weekend, but I day dreamed about being an instructor for years. About 5 months after my youngest was born, I was at a low point. I was stressed and physically very weak and I decided I needed to finally make some dreams come true and I registered for a training!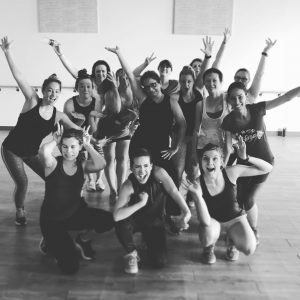 What do you do when you aren't WERQing (additional work/job)? Balancing life as a wife and mother to Kieran (5yrs) and Mina (2.5yrs), with a full time job for an educational start-up.
Team Pop or Hip-Hop? Why? I'm Team ATTITUDE! Whether it's pop or hip-hop, if the song evokes that "get-it-own-it-snap-your-hand-in-a-Z-formation-bad-a$$" attitude, then I'm all over it.
What is your favorite thing about teaching WERQ? Why? The COMMUNITY hands down. Not only the relationships I have made with participants and other instructors in town, but the friendships made with other members of the WERQforce and incredible support they graciously give via social media.
What can participants expect from your class? An hour of fun, facials, and sweat!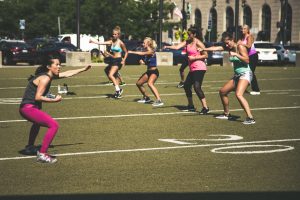 What would you tell someone who is thinking about taking a WERQ class for the first time? You will make my day if you come dance with me! You have to come and try it, and I guarantee you are going to not only get a GREAT workout, but you are going to have a BLAST and leave not only feeling energized but with a few more new friends! No dance experience needed, WERQ is for EVERY-body!
What is your ALL TIME favorite WERQ routine? Why? Ohhhh baby. Talk about an impossible question to answer. The more routines I discover (like some of the older ones), the harder it gets. I'm a fan of all Ciara songs right now like "Dose" and "Freak Me", and I especially love "Got Me Good". We call it the "peak" of our playlist right now 😉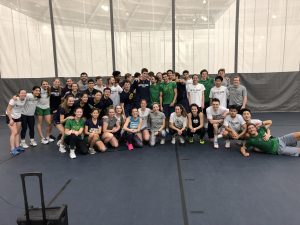 CONGRATULATIONS, Natalie! We love the way you WERQ it.