Recap of WERQ Instructor Training in Maryland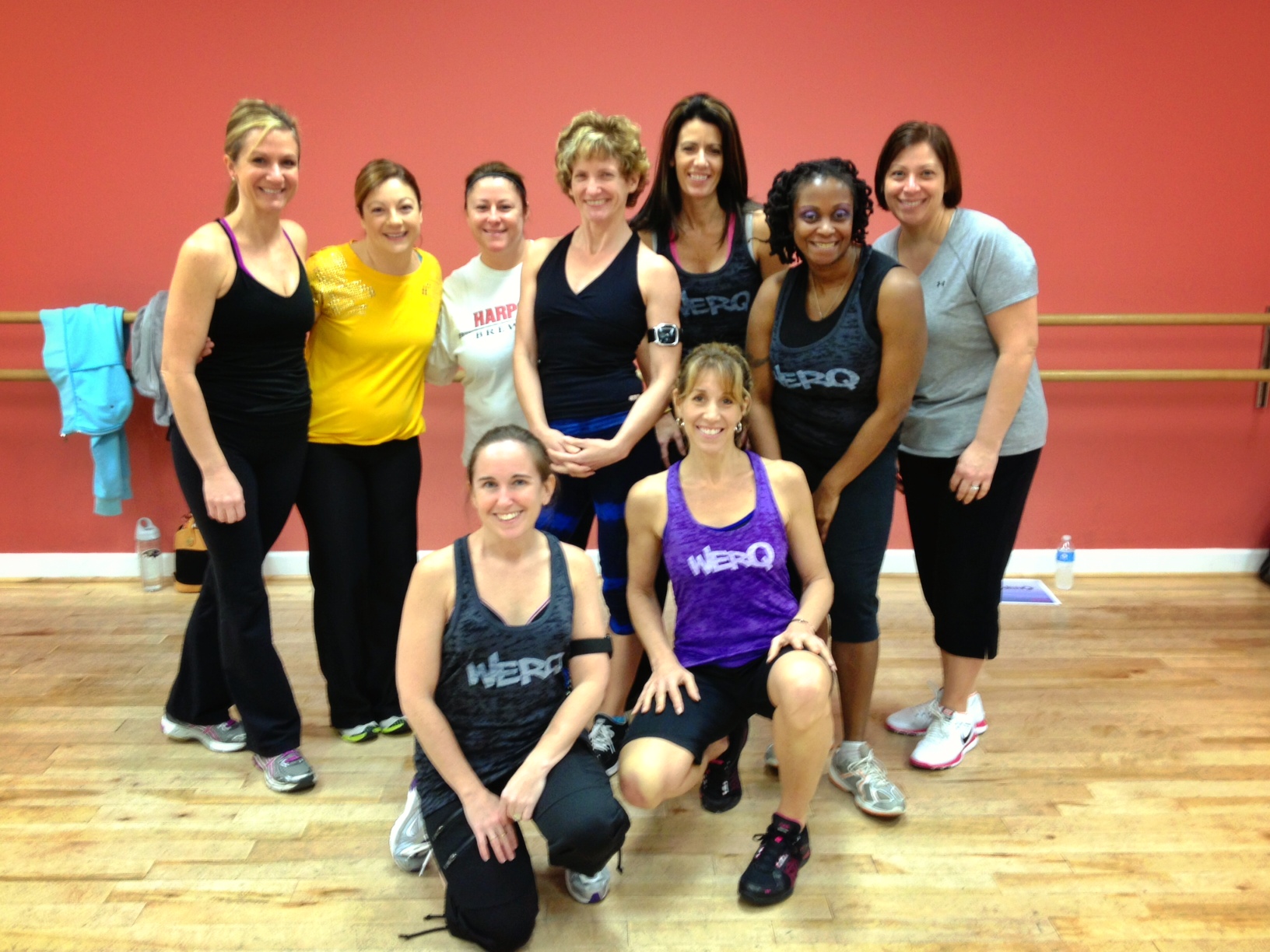 Master Trainer Haley Stone WERQed her way into Baltimore this past weekend for a Master Class and WERQ Instructor Training at Carter School of Dance. To say Mary Catherine, the host, was bubbling over with energy is an understatement.  As students and instructors gathered for the Master Class, she introduced and greeted everyone with a smile and made Haley feel right at home. The future WERQ Instructors and students headed into the studio ready to WERQ and posed for a quick pre-sweat photo (above).
Haley hit play on her iPod and immediately knew the class was going to be fun. The students smiled. The participants sang along. Sixty minutes later, the group was soaked in sweat. Mission accomplished.
After the Master Class, the group dug in to the training portion of the day. The group of Certified Fitness Pros learned the WERQ warmup and the WERQ cooldown, reviewed WERQ choreography design, and of course, cued their hearts out. 8,7,6,5,4,3,Q,1. By the end of the day, everyone, Haley included, was exhausted, yet filled with energy. This talented group of Instructors will be among the first to launch WERQ in the Mid-Atlantic States.
WERQ Fitness proudly welcomes the first WERQ Instructors in Maryland: Sonja Burns, Mary Catherine Derin, Celeste Jeudy, Michelle O'Brien, and Wendy Preslan.