Putting South Carolina to WERQ!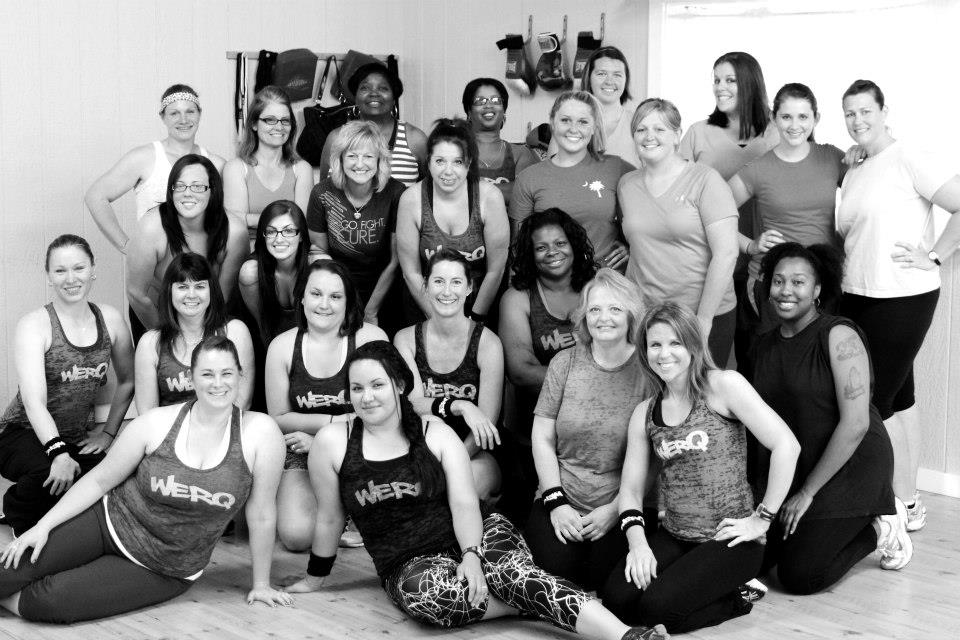 WERQ, sleep, WERQ, sleep and WERQ again!   
WERQ Master Trainer Julie Steffen flew into Charleston, South Carolina on Friday April 19 and met up with WERQ Rep #6 KC Rickenbaker. Together they headed straight to Bold Fitness for a WERQ Master Class.  Julie had no idea what was in store for her.  An hour and 45 minutes later everyone was WERQed to the max!  The enthusiasm and energy set the tone for the entire weekend.
Saturday Julie and Kim drove up to Simpsonville, SC for a WERQ Instructor Training hosted by Nicole Tebano at Group Fit.  The master class rocked with special lighting and a disco ball!   Sunday Julie and Kim went for Instructor Training Round 2 at East Shore Athletic Club's West Ashley location hosted by Monica Hoover.
WERQ Fitness can't wait to see what our newest instructors do with their new WERQ Classes!   We're excited here at HQ to hear stories from all of you and your students too as you put them to WERQ.
South Carolina – are you ready?