Bruno Mars To Perform at the Super Bowl Halftime Show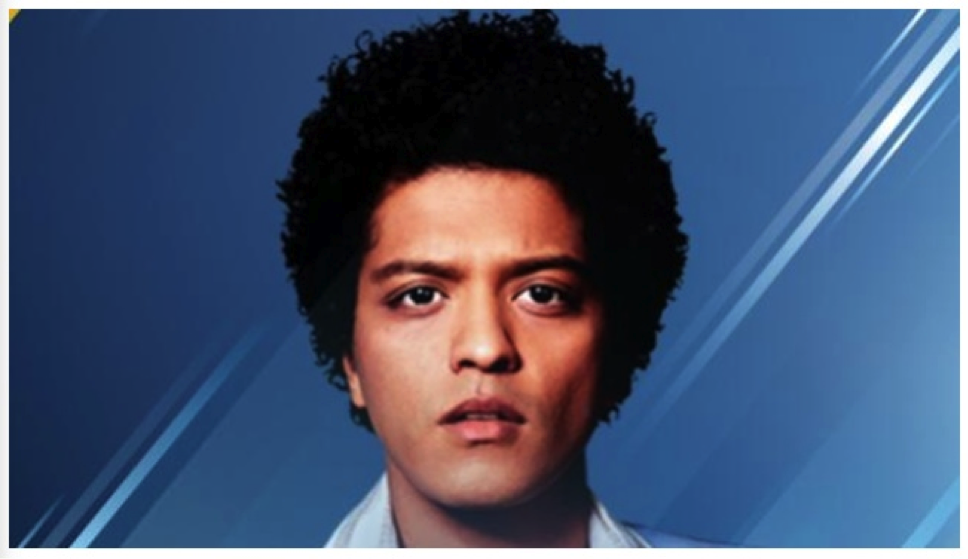 Picture source: Bruno Mars to Perform at the Pepsi Super Bowl Halftime Show (Pepsi.com)
Blogger: Christina Outlay
Bruno Mars is leading the Super Bowl Half Time Show. BRUNO MARS! Am I dreaming? Don't wake me up! Have I died and gone to heaven? Let me rest in peace. I. Am. Not. Ready! Bruno Mars….Umph, Umph, Umph *happy dance* *faint*
Yes, it is true. Grammy Award winner Bruno Mars will perform in the 2014 Super Bowl Half Time show, scheduled for February 2, 2014. What will he sing? What will he wear? What 's he gonna do with his hair?
Unfortunately, not everyone thinks Bruno Mars deserved this performance, citing his relative newness and low number of albums as a reason. Despite the naysayers, Bruno was offered and accepted the gig, so I say, good for him! I have also decided that Bruno's victory is my victory, too. So, just this once, and for the duration of the performance, I WILL BE BRUNO MARS. If you're like me and just can't get enough Bruno, YOU CAN BE BRUNO MARS, TOO. Here's how you can get in full Bruno mode in preparation for what will surely be an AMAZING performance.
Prepare a Bruno top hits playlist. You gotta memorize EVERY song. How else will you be ready to singalong during his show? Need help getting started? Check out this playlist on Spotify – Bruno Mars
Practice your Bruno moves. WERQ instructors, put Bruno on the playlist. WERQaholics, ask for Bruno to get on the playlist. So when your song comes on during half time, you can bust a move. Here's a list of Bruno songs to get you started:
Runaway Baby*
Locked Out of Heaven*
Treasure*
Gorilla*
When I Was Your Man
Just the Way You Are
Put your Bruno outfit together. Now, Bruno rocks old school suits and ties much of the time, but he also goes casual on occasion. I recommend his casual look – a tee shirt, fedora, pants, casual gym shoes, etc. But it can't be too tight, because you've gotta have enough room to bust your moves. You can't forget about the moves! Here's what I'll be rocking: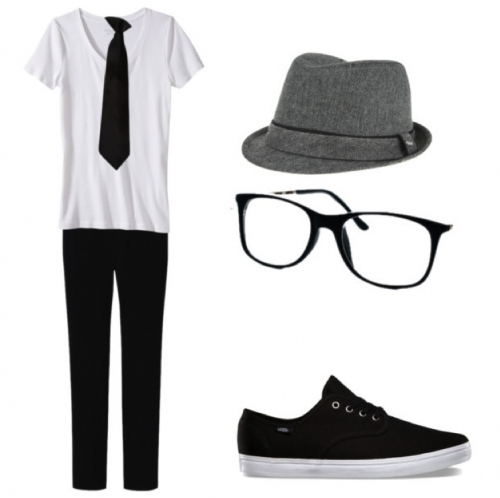 Why should you do all this, you ask? Rest assured, during this performance, Bruno will be singing his ass off, he and/or his crew will be cutting a rug all across the stage and he will be rocking something that, well, only Bruno could rock. Fully immerse yourself in the experience…HEAR Bruno…SEE Bruno…FEEL Bruno…BE Bruno.
Is it February 2nd yet??
*Official WERQ choreography available.
About the blogger: Christina N. Outlay, PhD, is a certified Group Exercise Instructor by the Aerobics and Fitness Association of America and an Assistant Professor of Information Technology. Read more of her helpful blog posts on FITscholar.com.