The Aerobics and Fitness Association of America (AFAA) offers both an onsite and an online Primary Group Fitness Certification. Having taken the onsite version in 2004, I decided to take the online version to see what it was like. Here's what to expect when you register for the AFAA Online Group Fitness Certification.
I registered for the Primary Group Exercise Certification Online on www.AFAA.com for $299.
This fee includes:
14 video lectures streaming online
Primary Group Exercise Certification Study Guide
Sample multiple-choice questions
Personal access to AFAA instructors through Multitraining Live®
Independently monitored and authenticated written and practical examinations
One-year AFAA membership ($68 value) or membership extension to current members and a subscription to American Fitness® magazine (print or digital version); does not include postage to addresses outside the U.S.
AFAA Certified Primary Group Exercise Instructor wall certificate and I.D. card (upon passing both the written and practical examinations and providing proof of current CPR/AED certification).
There are two exams you will have to pass to become certified. Schedule both in advance from your account on AFAA's website. There were lots of chances to take the multiple choice exam. There were not as many chances to take the practical exam.
The multiple choice test  consists of 100 questions. You will get 60 minutes to complete the full exam. Your proctor will ask you a series of questions before beginning the exam. Have your ID ready, clear your desk of everything, be prepared to put your phone somewhere behind you out of reach, close all browsers on your computer and shut down all apps. You may skip a question and come back to it later if there is time. After completing the 100 questions, you will find out immediately if you passed or failed.
The practical test is done as a small group via webcam. There were 3 other people on video that I could see. I could hear my proctor, but I couldn't see the proctor. You will need to dress in fitness attire and clear space to demonstrate a sample warmup, a higher intensity cardio portion of a class, a cooldown portion of a class, 2  ways to strengthen a given muscle group and one way to stretch that muscle group. After the group practical testing is complete, each person will be asked to complete an individual presentation. You will demonstrate a strength exercise and cue as would in a fitness class showing ways to regress and progress the exercise so that all fitness levels could perform the exercise. I received an email 2 days after my test notifying me that I passed.
Lastly, you will be asked to send in your CPR/AED Certification to be issued an AFAA Certificate and I.D. Card.
Tips for passing the multiple choice exam: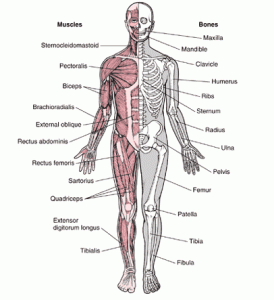 Move quickly through each question eliminating some of the choices and picking the best answers.
If you are unsure of an answer, skip it. Sometimes by answering other questions, you will discover the right answer.
Make sure you know your anatomy and the AFAA 5 Questions. I found these flash cards to be VERY helpful.
Tips for passing the practical test:
Have a friend quiz you. Ex: Show me an exercise to strengthen the gluteus maximus and a stretch.
Did I mention you need to know your anatomy? If  you don't know where to find your erector spine, you will have no clue how to strengthen the muscle group.
I found the online process to be extremely easy, convenient, and professional. I still really enjoyed the interaction and engagement of the onsite course. I didn't sit through any of the 14 online lectures or make use of the LIVE Study Group. I felt comfortable enough with the material. My suggestion for new instructors is to attend an in person certification to be certain you know the material.
For more details about AFAA's Primary Group Execise Certification Online, head to the official AFAA Site.
On a budget? Get your Group Exercise Certification in person at an APEX event. It's only $99 for the same quality certification.
Once you are a Certified Group Fitness Professional, consider becoming  WERQ Instructor.
About the blogger:
Haley Stone is an AFAA Group Fitness Instructor and ACE Personal Trainer. She is the Co-Creator of WERQ Fitness and is a National Fitness Presenter and Continuing Education Provider.
Sources: www. AFAA.com, www. AFAAAPEX.com